When it Comes to Designing or Remodeling Your Home
TERHAAR Can Transform Your House Into a Home
Our passion is to create artistic works that matter in people's lives – that capture a family's unique passions, interests, traditions, and heritage.
Our growing list of homeowners, architectural firms, builders, and leading designers return to us again and again. Our glass panels and artistic works have been a part of award-winning outcomes for nearly every space within a home, including:
We understand the nature of glass and its wide range of capabilities. TERHAAR can help incorporate your design ideas to enhance the form and function of your project and add value to your home.
We can translate your design to enhance everything from transoms to sidelights, cabinets to appliance fronts, doors to windows, ceiling to walkways, signage to family crests.
Glass design can uniquely add a splash of color, richness, and meaning while bringing reliability and functionality that stand the test of time. Also, given most of our glass panels can be inserted into existing doors, windows, and fixtures, it is one of the easier ways to make a significant statement in your home. Whatever the scale of your project, our team of experts will ensure a hassle-free experience.
Selecting From The Finest In Decorative Glass & Mirrors
We pride ourselves in helping our clients create inspirational spaces with specialty glass and mirrors.  We work with homeowners, architects, designers, glass companies, contractors, and custom builders that specialize in residential projects of all sizes.  
Our team is knowledgeable in all areas of glass craftsmanship to provide you with the guidance needed to find what works best for your project.  We have developed exclusive relationships with factories worldwide to offer you a diverse selection of decorative glass and mirrors.  You'll find an inspirational selection of pattern glass, antique mirrors, obscure glass, wavy glass, colored glass, and so much more!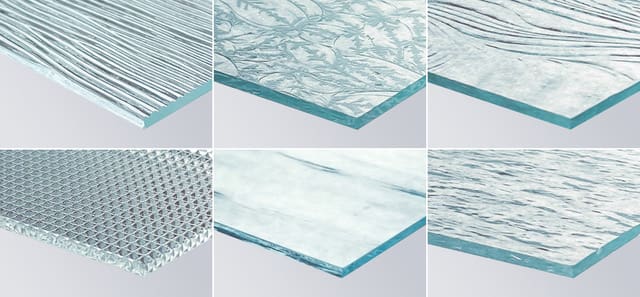 OUR GLASS CABINET INSERTS
Our custom glass designs offer a wide range of glass and leading options.
Click on the images to view the larger version.
Let's talk about your home & project. How can we help bring your vision to life through our expertise?